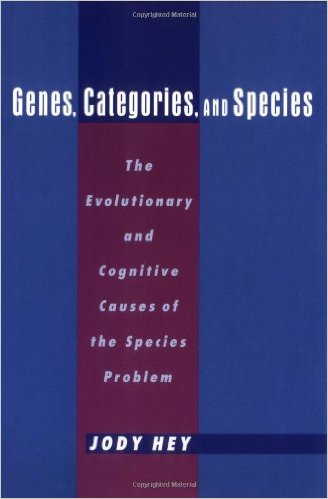 Genes, Categories, and Species
Oxford University Press, 2001.
The book presents a new solution to one of biology's most ironic and perplexing puzzles. When Darwin showed that life evolves, and that it does so by natural selection, he transformed our understanding of living things. But the very question Darwin addressed-the nature of species-continues to pose an awkward conundrum for biologists. Despite enormous efforts by a great many scholars, biologists still cannot agree on how to identify species or even how to define the word "species."
Genes, Categories, and Species is not like other books on the species problem, for it does not begin by asking, "What is a species?" Instead, it focuses on the very fact that biologists are stumped by species and their curious behavior in coping with that uncertainty.
Faced with a persistent conundrum-and no lack of data on the subject-biologists who ponder the species problem have ceased to ask the most essential of scientific questions: "What new information do we need to resolve the problem?" This is the question that motivates this book and leads to the discoveries it reveals. The answer to the species problem lies not with the processes and patterns of biological diversity, Hey contends, but rather in the way the human mind perceives and categorizes that diversity.